With three exceptionally rare vintage cars and motorcycles that narrate the history of the global automotive industry, the Sharjah Old Cars Club (SOCC) is actively participating in the Auto Moto Show, which runs until October 22 at the Abu Dhabi National Exhibition Centre.
Vintage Cars at Auto Moto Show Abu Dhabi
The exhibition offers visitors a unique opportunity to admire the 1955 Chevrolet Belair Wagon, a true masterpiece of vintage design, the 1953 Chrysler Wagon with its impeccable performance and captivating elegance, as well as a 1941 Indian Scout motorcycle, symbolising the spirit of adventure that prevailed in the mid-20th century.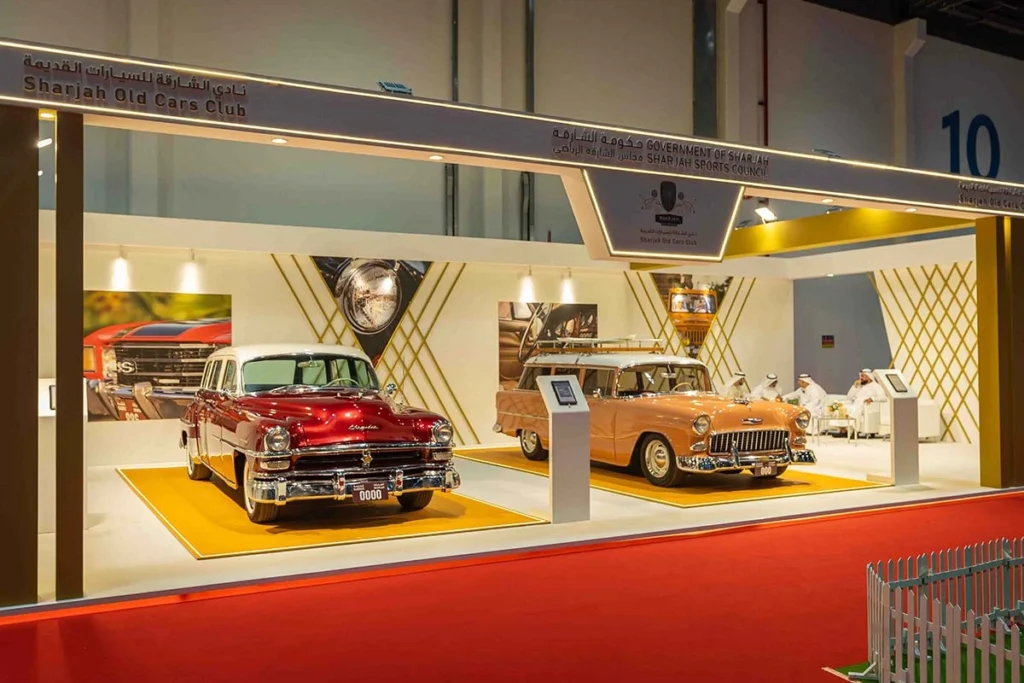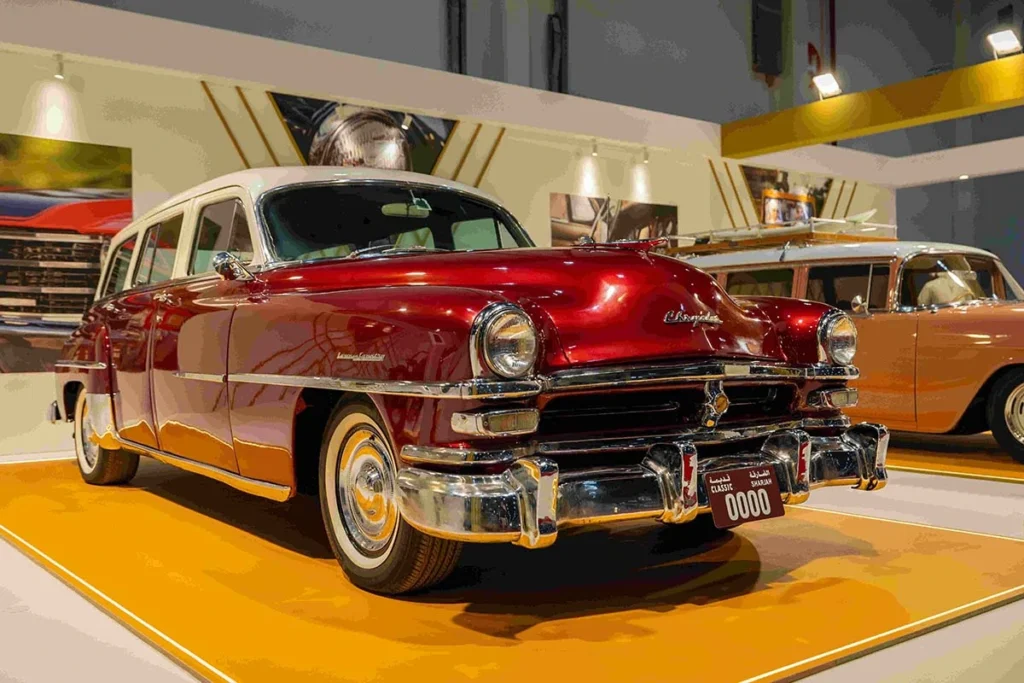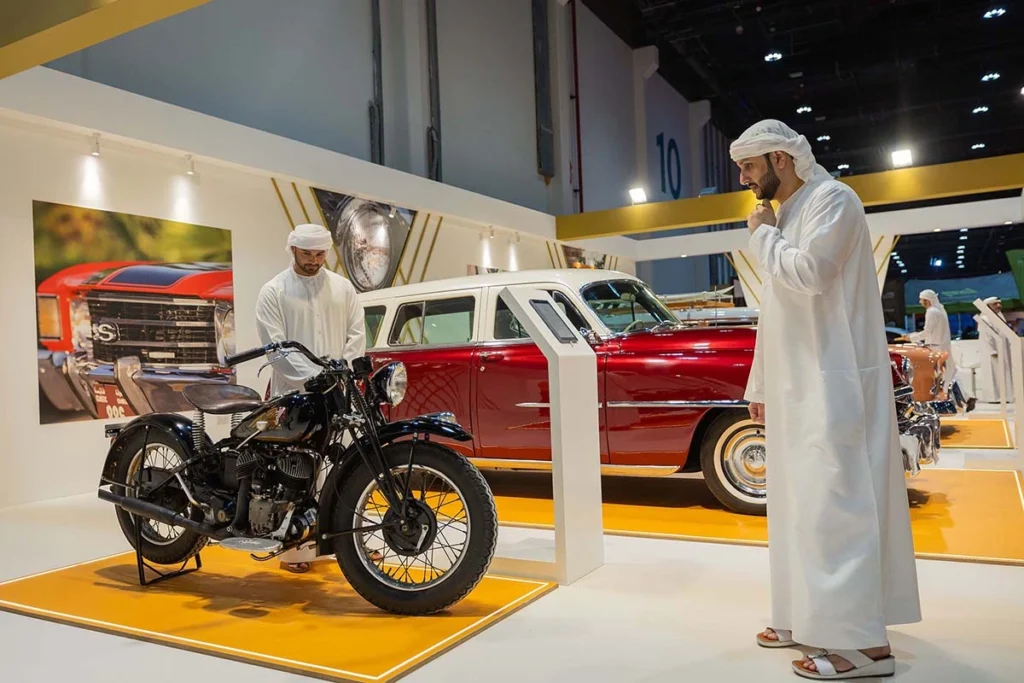 SOCC's participation aims to shed light on the history and culture of automobiles by showcasing rare historical cars and motorcycles, inspiring the public to explore the beauty of this heritage. The club also provides an interactive platform that unites vintage car enthusiasts, enabling them to share their experiences in this global heritage and culture sector.
Icon of British Cars
In 1955, the Chevrolet Belair Wagon made a resounding entry into the American automotive industry as part of the famous Tri-Five series, playing a pivotal role in elevating Chevrolet's status as one of the leading car manufacturers in the 1950s.
Beyond its impact on the industry, the 1955 model became ingrained in popular culture, appearing in numerous movies and television series, cementing its place in American cinema and television heritage.
Rare 1953 Chrysler
The 1953 Chrysler Wagon is renowned for its luxury and comfort, making it a valuable addition to Chrysler's luxury car lineup after World War II. Its limited production has rendered it somewhat rare today, attracting the keen interest of vintage car collectors. Its frequent appearance in movies and TV shows during the 1950s and 1960s has established it as an essential part of vintage car history.
1941 Indian Scout
The 1941 Indian Scout motorcycle is an iconic representation of an unforgettable element of the famous Indian Scout series, which traces its origins back to the 1920s.
During World War II, the US Army utilised Indian Scout motorcycles for various tasks, such as message delivery and enemy reconnaissance, confirming their durability and strength.
They enjoy a strong reputation and following, making appearances in world renowned films like "The World's Fastest Indian" (2005) and holding a special place in the hearts of vintage car and motorcycle enthusiasts worldwide.
tanvir@dubainewsweek.com