The UAE is a land blessed with beautiful deserts, beaches and mountains, which offer ample opportunities to the residents to make most of their leisure time.
As the weather cools down and if you are looking for an outdoor adventure, camping can be an ideal activity to be close to the nature and spend quality time with your loved ones.
Dubai Newsweek has compiled a list of the 25 best camping places in the UAE, which help you to pick the camping site of your choice. These camping spots are located in Dubai, Abu Dhabi, Sharjah, Ras Al Khaimah, Fujairah and other emirates of the UAE.
The UAE residents will have three long weekends in the coming year, and at that time camping enthusiasts will make most of the official holidays in 2023.
25 camping places in UAE from deserts to mountains
Camping in UAE deserts
Lahbab Desert in Dubai
Al Thallah in Ajman
Al Qudra Lake in Dubai
Mangroves Area in Umm Al Quwain
Fossil Rocks in Sharjah
Mleiha desert in Sharjah
Al Quaa desert in Al Ain
Falaj Al Mullah in Ajman
Al Wadi Desert, Ras Al Khaimah
Camping on UAE beaches
White Sands Beach
Umm Al Quwain Beach
Al Aqah beach camping
Al Rafaah beach
Camping in the mountains
Jebel Jais
Jebel Hafit
Jebel Yanas
Hatta mountains
Jebel Yabir
Wadi Ghub mountains
Acacia Forest
Khatt plateau
Wadi Sana, Fujairah
Rainbow Mountain, Fujairah
Khasab and Al Sayah Plateau, Musandam
Hajar Mountains
Acacia Forest
It is located around 10 kilometres away from the Khor Najid in the Musandam mountains. You can reach the location through Ras Al Khaimah to the Musandam border. The Acacia forest lays approximately 5-6 kilometres into the wadi. A 4×4 vehicle is recommended for a smooth ride. It is also recommended to visit the camping place with your fellows instead of visiting the site alone. Also keep all the necessary documents with you as the area lies at Oman border.
ALSO READ:
Well, if you have finalised your plan for the day or night camping in the UAE, you should know that preparation is essential for any outdoor activity.
You should make sure that necessary supplies and equipment is with you for an amazing experience. The camping checklist may vary according to your planned activities and places you have chosen to enjoy your time.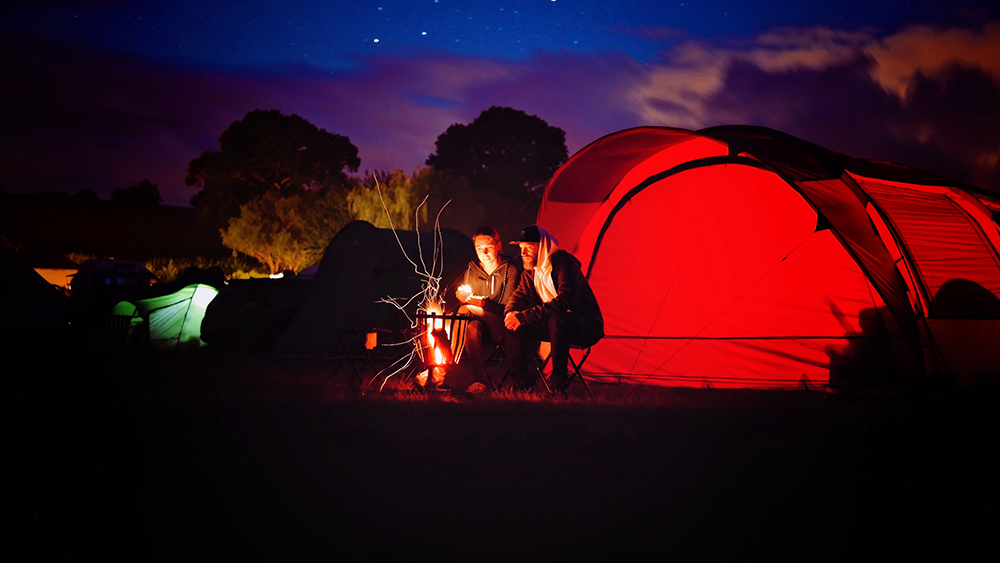 Here is the camping checklist:
Tent
Ground cloth/trap
Some extra stakes
Mat for tent entrance
Sleeping bag
Sheets or blankets in case of cold weather
Utility bags for storage
Matches or lighter
Charcoal, firewood
Fire starters
Plates, bowls
Aluminum foil
Useful tips for the campers
If you are planning to go camping in the UAE, here are some useful tips you should keep in mind.
Plan ahead: Make a list of all the items you will need for your trip and check them off as you pack. This will help ensure that you don't forget any important items.
Pack appropriately: Bring warm and waterproof clothing, as well as comfortable shoes. Don't forget to pack a first aid kit, insect repellent, and a flashlight or headlamp.
Set up camp safely: Choose a flat, open area for your tent, away from any bodies of water or steep slopes. Make sure to secure your tent properly and bring a tarp to use as a ground cover to keep your tent dry.
Respect the environment: Follow the "Leave No Trace" principles and be mindful of your impact on the environment. Dispose of trash properly and do not disturb plants or wildlife.
Stay hydrated: Make sure to bring plenty of water and consider bringing a water filtration system in case you run out or need to refill from natural sources.
Protect yourself from the sun: Wear sunscreen and a hat, and seek shade during the hottest part of the day.
Stay safe: Familiarize yourself with the area and any potential hazards, such as wildlife or hazardous terrain. Bring a map and a compass, and let someone know your itinerary and expected return time.
YouTube channels campers must follow
If you are camping enthusiast living in the UAE or any part of the world, we have combined a list of YouTube channels related to outdoor adventure. Though there are many such channels, you can follow these to learn from the experience of adventurers and see how they plan their travel and outdoor activities.
The Outbound Collective: This channel features a wide range of outdoor activities, including camping, hiking, and backpacking.
The Adventure Guys: This channel is focused on outdoor adventure, with a particular emphasis on camping and backpacking.
Camping With Dogs: As the name suggests, this channel features camping and outdoor adventures with dogs.
The Tent Collective: This channel is all about camping and outdoor adventure, with a focus on tent camping and backpacking.
Outdoor Adventurer: This channel features a variety of outdoor activities, including camping, hiking, and backpacking.
Camping With Style: This channel features luxurious and stylish camping adventures, with a focus on glamping (glamorous camping).
Campers Guide: This channel features a wide range of camping and outdoor adventure content, including gear reviews, campsite reviews, and destination guides.
Benefits of camping
As you know that life is extremely busy in the UAE. People, most of them expatriates, struggle for work-life balance. Camping can be an affordable and healthy activity to relax and spend quality time with friends and family during the holidays. Here are some of the benefits of camping which may improve your physical and mental health.
It's an affordable vacation option. Camping can be a budget-friendly way to take a vacation, especially when compared to the cost of staying in a hotel or resort.
It's good for physical and mental health. Camping can be a great way to get exercise, as it often involves activities like hiking, swimming, and biking. Being in nature can also have a positive effect on mental health, helping to reduce stress and improve overall well-being.
It allows you to disconnect. Camping can be a great opportunity to unplug and disconnect from technology, giving you a chance to relax and enjoy the present moment.
It allows you to experience new places. Camping can be a great way to explore new destinations and experience different cultures.
It's a fun and social activity. Camping can be a great opportunity to spend quality time with friends and family, as well as meet new people.
tanvir@dubainewsweek.com