Samsung Gulf Electronics has announced retail prices for Galaxy S23 series in the UAE. New Samsung Galaxy S23 series comprising the Galaxy S23 Ultra, Galaxy S23+ and Galaxy S23, is now available for pre-order for customers across the UAE until Feb.16.
Samsung Galaxy S23 series prices in UAE
Galaxy S23 Ultra 1TB: Dhs6,449
Galaxy S23 Ultra 512 GB: Dhs5,449
Galaxy S23 Ultra 256GB: Dhs4,949
Galaxy S23+ 512GB: Dhs4,399
Galaxy S23 256GB: Dhs3,449
Galaxy S23 128GB: Dhs3,199
Key Features
200MP camera
The series comes equipped with new standard-setting innovations, such as the ultimate 200MP camera that captures epic moments with incredible precision, and a powerful processor that unleashes a premium gaming experience.
Additionally, the new devices feature a striking design that advances Samsung's sustainability commitment with more components made using recycled materials than any other Samsung Galaxy smart phone.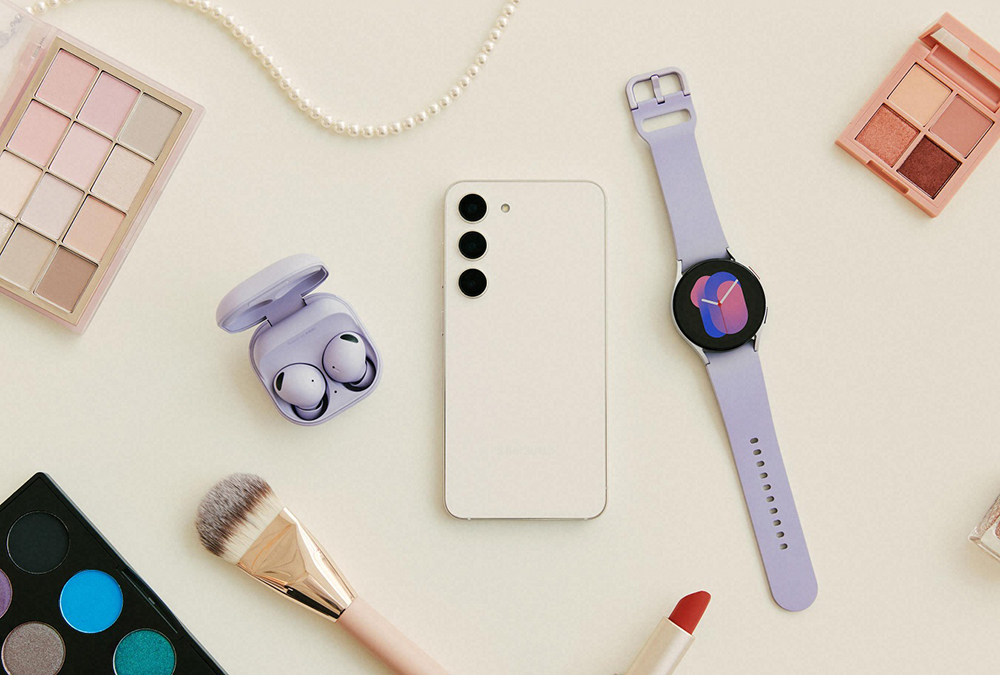 To celebrate the milestone, Samsung Gulf Electronics is offering exclusive gifts for all pre-orders on Samsung.com. UAE customers who order ahead of time will receive a Dhs500 e-voucher for any Galaxy S23 model which can be redeemed against a selection of accessories, wearables & tablets, in addition to a 1-year Samsung Care+, Samsung's comprehensive warranty against accidental breakage and breakdown, 5X Samsung Rewards points and complimentary subscriptions with Samsung Members.
Samsung phones on instalment
Samsung is also offering up to 24 months 0% instalment plan in partnership with select banks, including trade-in benefits.
In a Samsung Galaxy-first, Galaxy S23 Ultra boasts a new 200MP Adaptive Pixel sensor that captures epic moments with incredible precision.
It uses pixel binning to support multiple levels of high-resolution processing at once.
Improved Nightography capabilities transform how the Galaxy S series optimizes photos and videos in a wide range of ambient conditions.
Visual noise that usually ruins low-light images is corrected by a new AI-powered image signal processing (ISP) algorithm that enhances object details and colour tone.
Galaxy S23 series
For users who want the ultimate creative control and customization, the Galaxy S23 series offers a suite of tools that differentiate any photography experience.
DSLR-style shooting
The Expert RAW app, available exclusively on Samsung Galaxy, enables DSLR-style image shooting and editing in RAW and JPEG — no bulky camera equipment is required.
On Galaxy S23+ and Galaxy S23, the iconic Samsung Galaxy camera also gets an upgraded look. The contour housing has been removed, marking a new era of essential Galaxy design that makes the entire series stand out.
Samsung Galaxy S23 series mobile gaming
For creators and gamers alike, the desire to push limits and constantly reimagine what's possible requires technology that outpaces expectations.
Together, Samsung and Qualcomm optimized the Samsung Galaxy experience with the brand-new Snapdragon® 8 Gen 2 Mobile Platform for Galaxy, the most powerful and efficient platform ever in a Samsung Galaxy smartphone and the fastestiv Snapdragon available today.
Galaxy S23 Ultra
Meanwhile, on the Galaxy S23 Ultra, a 5000mAh battery v powers a larger camera than Galaxy S22 Ultra without increasing the device's size.
The Galaxy S23 series raises the bar for premium technology that can enrich people's lives and help contribute to a healthier planet.
Since the Galaxy S22 series, Samsung Galaxy increases its use of recycled materials from six internal components in Galaxy S22 Ultra to 12 internal and external components in Galaxy S23 Ultra.
Galaxy S23 series also has a wider variety of recycled materials than any other Galaxy smartphone, including pre-consumer recycled aluminum and glass and post-consumer recycled plastics sourced from discarded fishing nets, PET bottles and water barrels.
Samsung S series
The new S series is the first to feature Corning® Gorilla® Glass Victus® 2, offering   durability for long-term use and consisting of an average of 22 percent pre-consumer recycled contentvi. Plus, every Galaxy S23 smartphone comes in a redesigned packaging box which applied paper made with 100% recycled paper.
Every smartphone comes with Samsung's end-to-end Samsung Knox protection, which has received more government and industry certifications than any other mobile device, platform, or solution on the market.
Across every Galaxy S series model, connected experiences get added benefits. Samsung Multi Controlvii, which connects mouse and keyboard functionality between a Samsung Galaxy PC and tablet, now extends to Galaxy S23 Ultra, Galaxy S23+, and Galaxy S23 for the ultimate flexibility between devices.
Galaxy fans across the UAE can now pre-order the Galaxy S23 Ultra, Galaxy S23+, and Galaxy S23 in the following colors, memory options and prices.
The Galaxy S23 series comes in four nature-inspired matte hues: Phantom Black, Cream, Green and Lavenderviii. Consumers can also get their hands on exclusive colors such as Sky Blue, Lime, Graphite and Red.
tanvir@dubainewsweek.com