The global technology brand HONOR announced the official availability of HONOR 90 Lite 5G in the UAE market. The latest member of HONOR's N Series, the HONOR 90 Lite 5G is a stylish all-round smartphone boasting an incredible camera system, immersive display, and a range of smart features powered by MagicOS 7.1.
HONOR 90 Lite 5G Price in UAE
With a very attractive price point, the latest smartphone offers excellent value for consumers who want a reliable and affordable device.
The HONOR 90 Lite 5G is available in three bold colors – Cyan Lake, Titanium Silver, and Midnight Black, all of which were inspired by the beauty of nature and designed for style–conscious users.
The HONOR 90 Lite 5G is available to purchase in UAE market at a price of Dhs899 with Free gifts for a limited time only worth Dhs228 including HONOR CHOICE Earbuds X3 Lite and 6 months screen protection.
Equipped with cutting-edge 5G network technology, HONOR 90 Lite 5G delivers a truly seamless and exceptional user experience. With its lightning-fast connectivity, HONOR 90 Lite 5G unlocks a world of limitless possibilities, ensuring smooth and lag-free usage, faster downloads, seamless streaming of high-definition content, and uninterrupted video calls.
Exceptional Camera
The HONOR 90 Lite 5G features a 100MP Main Camera with a f/1.9 aperture, enabling people to create colorful, high-definition photos. The amazing 100MP resolution allows users to capture even the smallest details in any complicated scene, with or without zooming in.
Scenic shots are no trouble when you have the HONOR 90 Lite 5G, as its 5MP Wide & Depth Camera lets you capture the landscape with an expansive field of view. With a wide aperture of f/2.2, the camera also lets more light in while creating an image, improving picture quality while creating a shallow depth of field effect.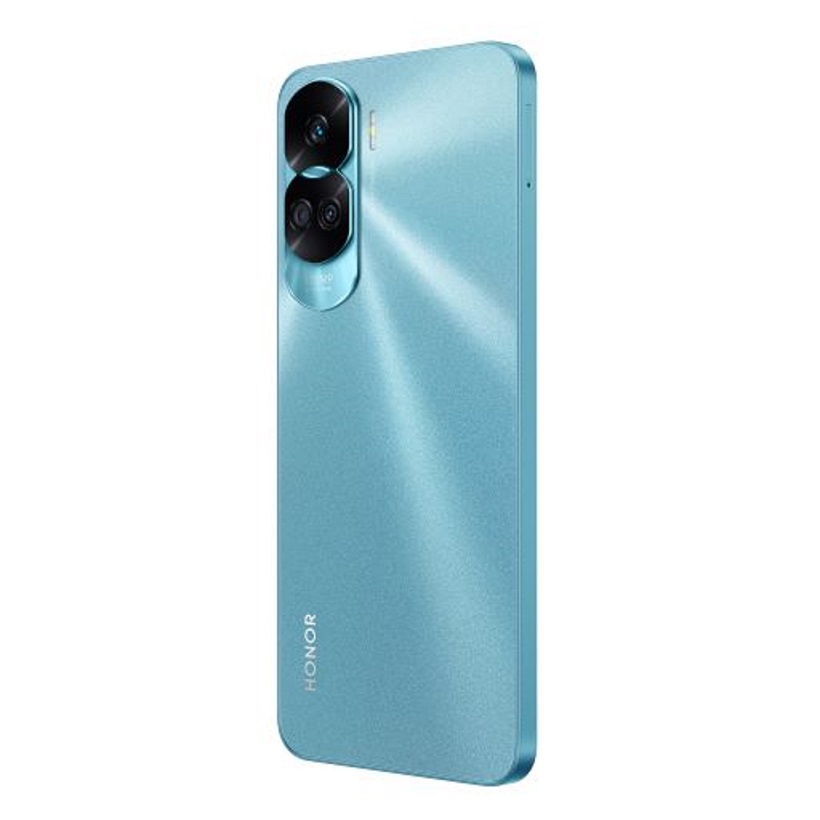 Additionally, the HONOR 90 Lite 5G has a 2MP Macro Camera with an f/2.4 aperture that enables users to capture enthralling up-close images of tiny objects.
With other devices, users can pour hours into editing various clips, trying to stitch together the perfect video that could land them the most likes on their preferred social media platform.
Multi-video Recording streamlines that process by allowing users to take a video utilizing multiple modes without stopping recording.
Then, AI Instant Movie lets users generate a complete video with minimal work. By taking editing work out of the equation, HONOR 90 Lite 5G takes the hassle out of creating videos – what remains is just the sheer joy of sharing memories.
Immersive Display
The HONOR 90 Lite 5G's 6.7-inch HONOR FullView Display enables users to watch and enjoy their preferred material on a big screen in comfort. The display has a screen-to-body ratio of 93.6% and comes with ultra-thin 1.1mm bezels, which ensure an immersive viewing experience for both work and pleasure.
Due to its use of low blue light technology, which lessens harmful blue light, the HONOR 90 Lite 5G has been awarded the TUV Rheinland Low Blue Light Certification. While producing less blue light to help users reduce eye strain and fatigue, the HONOR 90 Lite 5G maintains high levels of visual clarity without distorting the colors. This ensures that users' viewing experience is unharmed.
The HONOR 90 Lite 5G uses unique adhesive materials that are more elastic than regular glue, boosting the device's durability by strengthening its anti-seismic, anti-drop, and impact-absorbing capabilities, safeguarding the screen. Thanks to this technology, the HONOR 90 Lite 5G can better isolate the water, dust, and dirt in the air or on the fingers, even with its ultra-narrow bezel design.
Circadian Night Display
The HONOR 90 Lite 5G also features HONOR's Circadian Night Display that mimics human circadian rhythms to reduce the amount of blue light exposure late in the day. This encourages the secretion of melatonin to improve sleep. As seen in a study conducted by HONOR, the feature enables a 20% increase in melatonin levels and provides an average of 30 minutes of additional sleep time.
When enabled, the feature is automatically activated after sunset and reaches its warmest level at 23:00, helping users to get longer and better sleep quality.
Smooth User Experience
Users who enjoy keeping their media always accessible at their fingertips can take full advantage of the 8GB Memory and large 256GB storage drive, which can keep 57,808 pictures, 22,322 songs or 892 HD videos locally.
The HONOR 90 Lite 5G is also equipped with HONOR RAM Turbo (8GB+5GB) , an HONOR technology that moves a portion of flash memory to RAM, meaning 8GB RAM can be increased to 13GB RAM.
To accommodate even more files, the HONOR 90 Lite 5G gives users the option to compress videos in the High Efficiency Video Coding (HEVC) format while maintaining the footage quality, releasing 35% of the video space for more of their favorite content.
HONOR 90 Lite 5G Design
Measuring just 7.48mm thin and 179g in weight, The HONOR 90 Lite 5G is a compact device that glides into your pocket or bag with ease and fits comfortably in your hand.
To create a stylish look and feel, the HONOR 90 Lite 5G features a straight-edge design with smooth rounded corners. Sharp, uncluttered lines exhibit a delicate balance between form and function, while also giving the design a touch of attitude. They also make the gadget easy to hold and secure in one's hand.
tanvir@dubainewsweek.com