Dubai Miracle Garden, a blooming jewel in the city, has once again opened its gates, celebrating 12 years of natural wonder. This season is extra special as it has five exciting surprises in store for you.
Dubai Miracle Garden Timing, Ticket Price and Photos
Dubai Miracle Garden opens daily. On weekdays, you can visit from 9:00 am until 9:00 pm. On weekends (Saturday and Sunday) and public holidays, the garden extends its hours, staying open until 11:00 pm.
Dubai Miracle Garden ticket prices has been updated. According to the information on its official website the entry ticket for adults (over 12 years old) is priced at Dhs95.
Ticket prices for children aged between 3 and 12 years old is Dhs80.
Kids below the age of three and people of determination are eligible for free entry to the park. Guides of people of determination are entitled to 50 percent discounts.
All the ticket prices are inclusive of VAT (value-added tax).
Booking of Miracle Garden tickets are available here. So, if you haven't been yet this season, make sure to plan your visit. Dubai Miracle Garden is here to amaze and delight you, and it's right in your backyard.
A Garden Like No Other
Dubai Miracle Garden is the world's largest natural flower garden. It's like a magical oasis in the heart of the emirate, a place where nature's beauty takes center stage. You don't have to be a tourist to enjoy its wonders – it's here for every Dubai resident to cherish.
Smurfs Mushroom Village
This year, Dubai Miracle Garden has something for everyone. The beloved Smurfs have taken over, adding a touch of whimsy to the garden. You'll find them in the 'Smurfs Mushroom Village,' where you can explore new structures and take fun photos. And that's just the beginning!
Food and Relaxation
This garden isn't just about flowers; it's also a place to savor delicious food. There are more dining options this year, so you can enjoy a meal surrounded by nature's beauty. Plus, there are more seating areas to relax and soak in the floral splendor.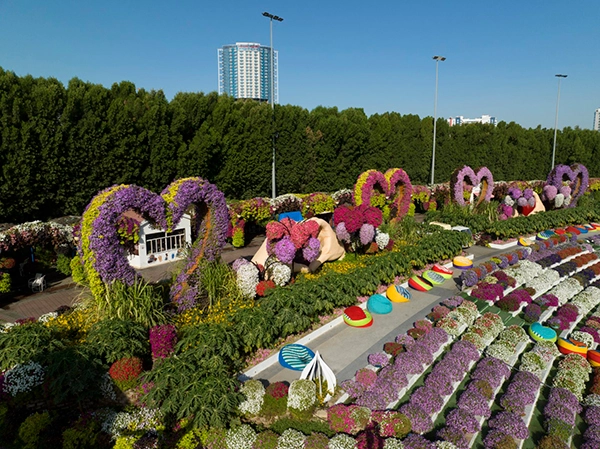 Floral Tunnels' and Emirates A380
Of course, the Miracle Garden in Dubai has brought back its famous attractions like the 'Floral Tunnels' and the Emirates A380 exhibit covered in fresh flowers. But there are also new marvels to discover, like a bigger Water Wheel and expanded entertainment options.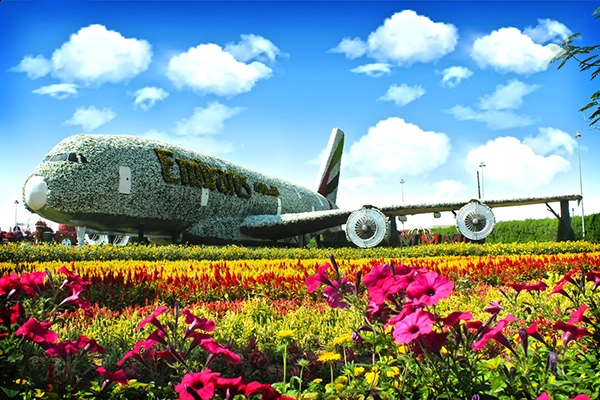 It is more than just a garden – it's a place of joy. It's a place where you can escape the city's hustle and bustle and reconnect with nature.
Last year, to enhance travel convenience for both residents and tourists during the winter season, Dubai's Roads and Transport Authority (RTA) recommenced bus services between Mall of the Emirates and the Miracle Garden, starting on October 10, 2022. Passengers used Bus Route 105 for a nominal fare of Dhs5.
Conclusion
Dubai Miracle Garden is your floral haven in the heart of the city. Whether you're a local or a visitor, it's a place of wonder. From Smurfs to delicious dining, it offers something for everyone. So, plan your visit and escape to this floral oasis. It's your chance to embrace nature's beauty and create lasting memories right here in Dubai. Don't miss it!
tanvir@dubainewsweek.com